Between The Threads (Jewish Women Project) at HERE Arts Center
I spent two years developing a devised theatre piece that went up at HERE in Winter 2019. I conceived of the project and devised the piece with an all-female team of interdisciplinary artists.
Between the Threads (Jewish Women Project) is about Jewish women in America exploring their relationship to their Judaism. What does it mean to be part of a tiny minority with a disproportionate representation in the national consciousness? How does our identity as Jews intersect with our identities as women? How important is our Judaism to our lives now? What is our responsibility as a historically oppressed people in the face of blatant injustice in our own country, and injustice done in our name in another?
More info here.
Beauty Freak: Leni Riefenstahl's "Olympia" by James Clements at Plaxall Gallery
I directed a staged reading of the James Clements' new play with the company What Will The Neighbors Say? This piece explores the life and legacy of German filmmaker Leni Riefenstahl, whose revolutionary talent as an artist was controversially put at the service of the Nazi regime, with catastrophic consequences.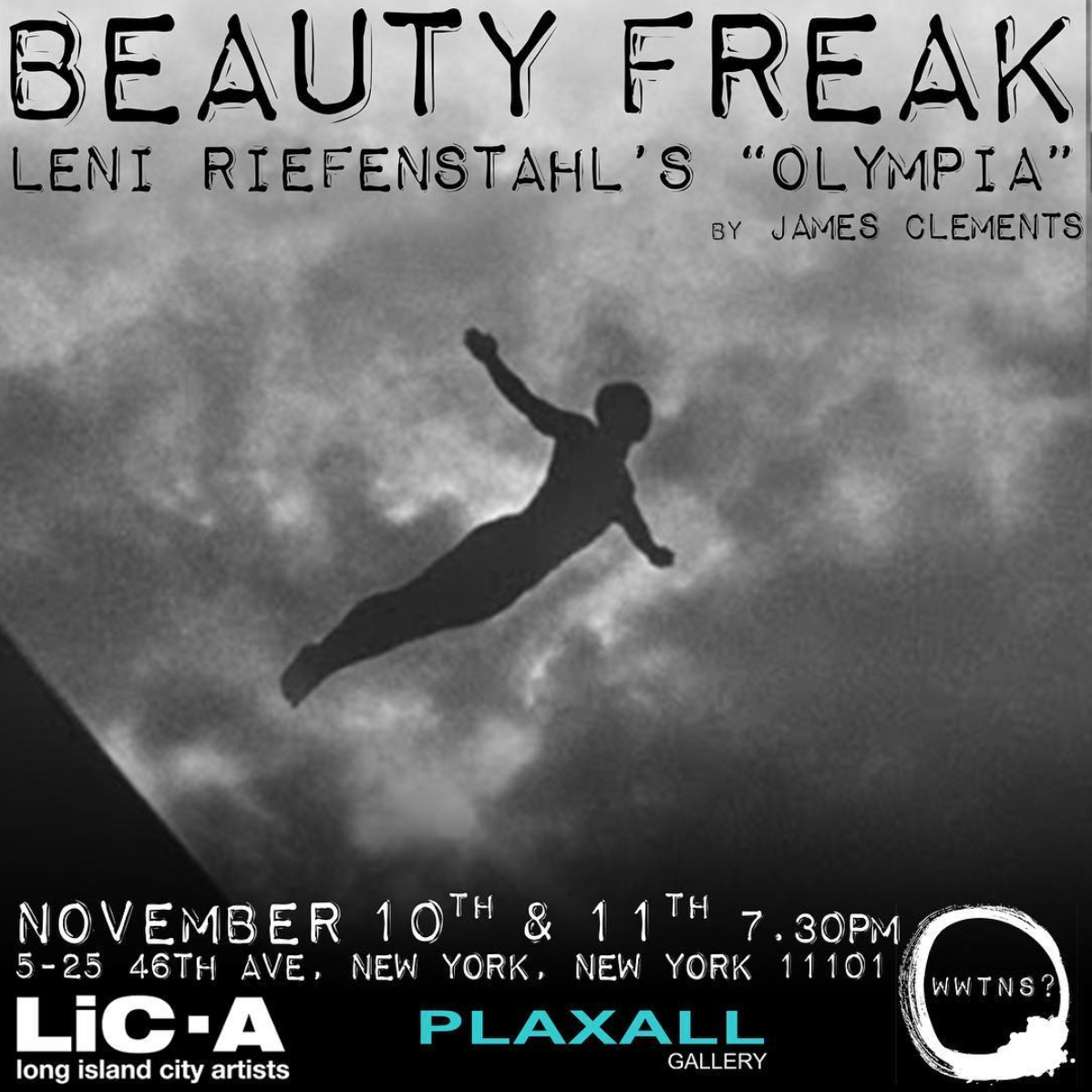 My Heart is in the East by Jessica Litwak at La MaMa E.T.C
I assisted Director Jen Wineman on Jessica Litwak's production of her play. As Assistant Director on this low-budget production, I was integral to the rehearsal room and assisted with all aspects of production. The piece ran in June 2017 at La MaMa's The Downstairs.
Inspired by Ancient Cordoba, My Heart is in the East is a duet between a Jewish American woman and an Iraqi Muslim man. Bound together by circumstance, these two people from such different walks of life confront their insecurities, fears, and desires. Exploring these tensions through puppetry and poetry, the play is a humorous, passionate and poetic exploration of history as a model for peace building. More info here.
Beginnings Play Festival at Lehman College
I was one of three professional directors hired by Lehman College Performing Arts to direct two short plays written by students in the program.
"A Fairytale According to Syrus" by Jwendlen Nivens is a love story between two very passionate people who come together despite their differences.
"Next Door Neighbors" by Amalia Rojas is a conversation between two people on two different sides of a wall who find they may have more in common than they thought.
"Fox Hunt" by Slavomir Mrozek at Pace University's Schaeberle Studio Theatre
I directed "Fox Hunt" as my honors thesis at Pace University. It is an Aesopian allegory about hunting the last fox in the forest. It was performed with Caryl Churchill's "Far Away" at the Schaeberle Studio Theatre in April of 2014.